IS YOUR CHIMNEY SHOWING SIGNS of disrepair?
Some SYMPTOMS of a sick chimney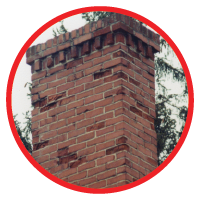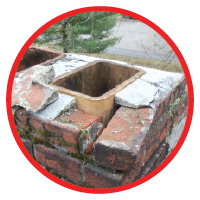 Chimney crown damage & Loose bricks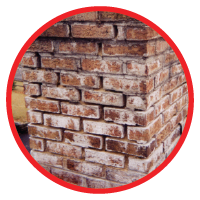 Missing mortar & white stains on bricks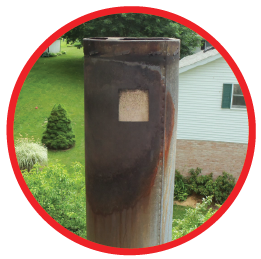 If you are experiencing any of the above issues or have concerns about your chimney's condition, the best thing to do is call a professional.
How do you know when chimney repairs are necessary?
With regular chimney inspections, a professional technician can keep you up-to-date on the state of your heating system and prevent problems before they become nightmares.
The Flue Doctor's dedicated team can provide an accurate and thorough
estimate and assessment as well as carry out chimney repairs for a number of common issues including structural repairs and rebuilding, chimney crown resurfacing, chimney liner replacements or repairs, masonry grinding and pointing, fireplace firebox repair and rebuild as well as assessments for chimney repairs due to chimney fires.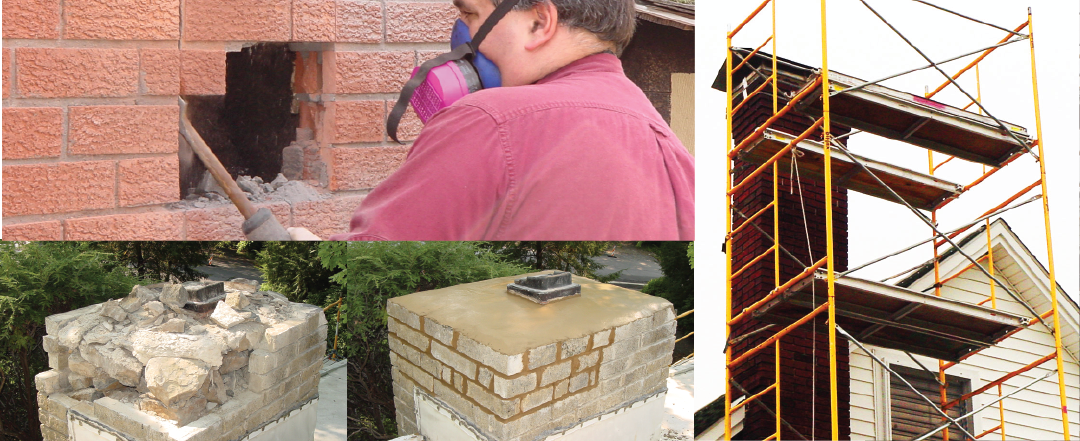 If you need more than a CHIMNEY repair
When a replacement is needed or if you are interested in a new system, The Flue Doctor is here to help!
We're proud to be a certified dealer and installer for Regency and Hampton Wood stoves and fireplaces. The Flue Doctor is also a dealer for Greenfire pellet stoves. All of which are some of the top
names in fireplaces, wood stoves, and pellet stoves. Recently purchased one on your own and still need to have it installed? Our experience in installations and repairs has us prepared for pretty much anything.