KEEP YOUR CHIMNEY & Fireplace CLEAN
WHY GET A FIREPLACE OR CHIMNEY CLEANING?
Safety & health reasons: Having a regularly scheduled chimney cleaning can protect your home from flammable soot buildup and help you to identify problems with your chimney or fireplace before they reach a dangerous level.
We recommend having a professional chimney cleaning at least once per year.
A chimney cleaning is typically done in the Spring or late Summer / early Fall before 
you start to use your chimney or fireplace for the first time. Maintaining your warranty for your chimney liner: If you've had a stainless steel liner system installed in your flue already, most manufacturers require annual cleaning by a professional in order to maintain your warranty. The Flue Doctor offers automatic scheduling annually to ensure that your warranty is always valid.
Suffer from a Chimney Fire Recently?
With each use of your home's fireplace, soot builds up and without regular cleaning or maintenance this may leave you at risk for a chimney or flue fire. Chimney or flue fires can range from having devastating effects on your home like structural fires to more minor, yet still serious problems like damage to
the interior of your chimney, causing smoke backup etc. in your home.
If you use your chimney to keep your home warm in the cooler months, keep your family safe and get it cleaned each year!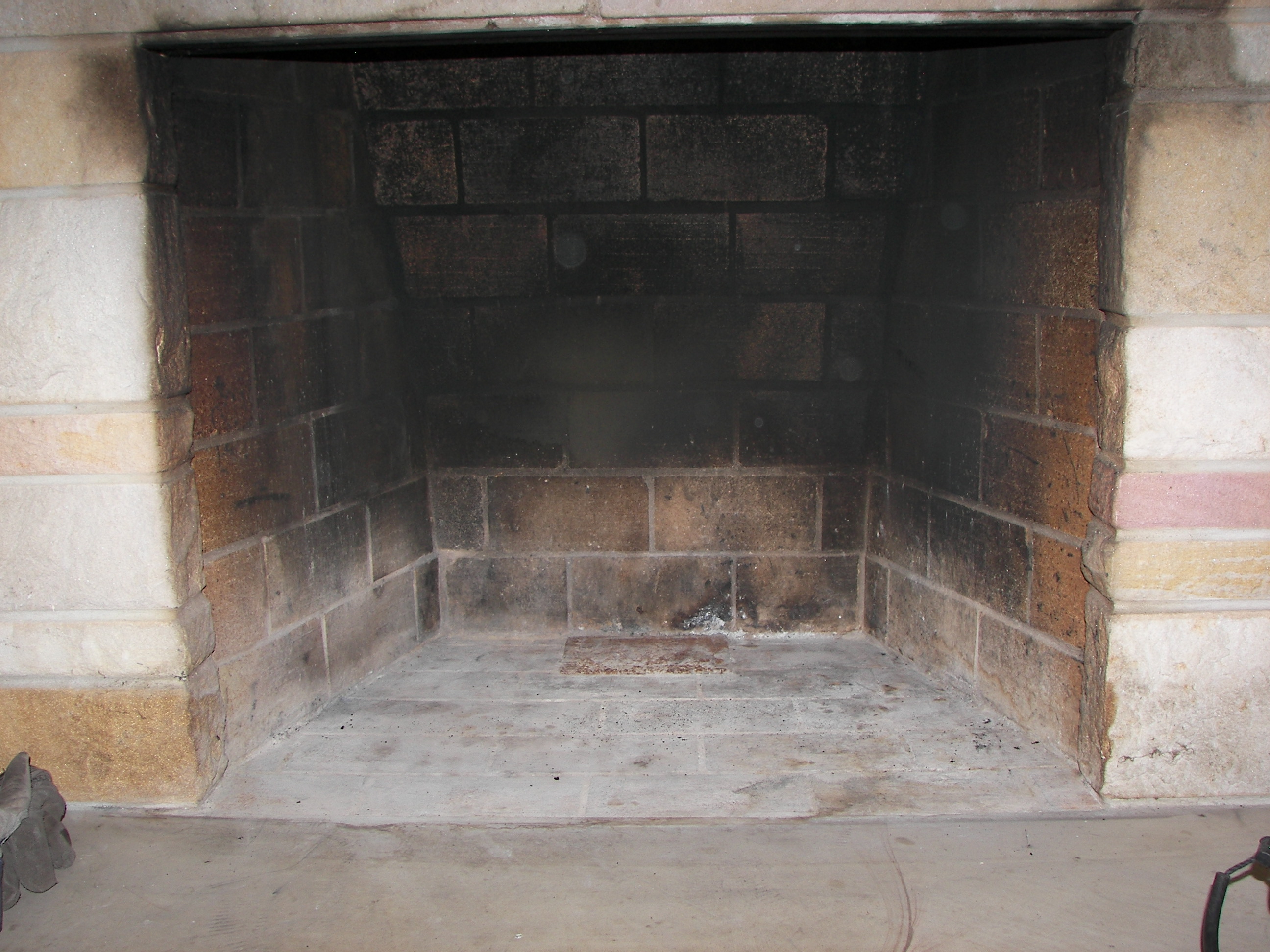 Our Cure for a clean chimney & Fireplace
We maintain a clean and efficient work site and use professional grade chimney sweeping supplies and techniques when providing services for fireplaces, coal & wood stoves, and furnaces as well as gas and oil-fired appliances.
Call The Flue Doctor to schedule chimney or fireplace cleanings!
We take great care to ensure that your home's interior is protected around our work area so it is left in top rate condition after our visit.